Tweens
Tweens is an adventurous English course for pupils in the age of 8 – 12 years old. Students practice the skills online and expand their language knowledge at their own level.
In their colorful adventure books, the students make puzzles, play games, write dialogues. We focus one speaking and conversation skills in class. The clear manuals provide you with inspiration and guidance for the classroom lessons.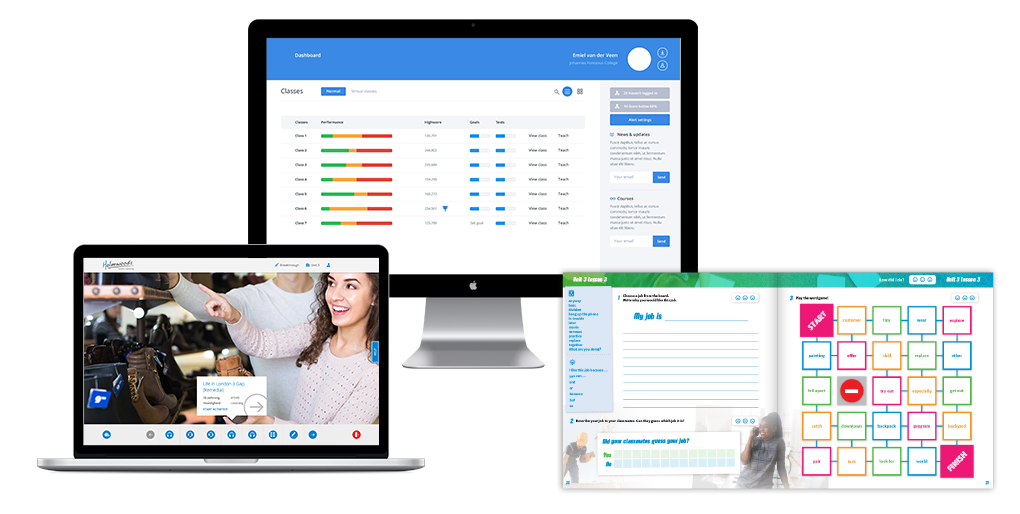 Adventure books
Every student has their own adventure book. In this colorful workbook, role-playing, group assignments and word searches are interspersed with board games and dialogues. The adventure book encourages students to speak English in class while also using their imagination to the fullest.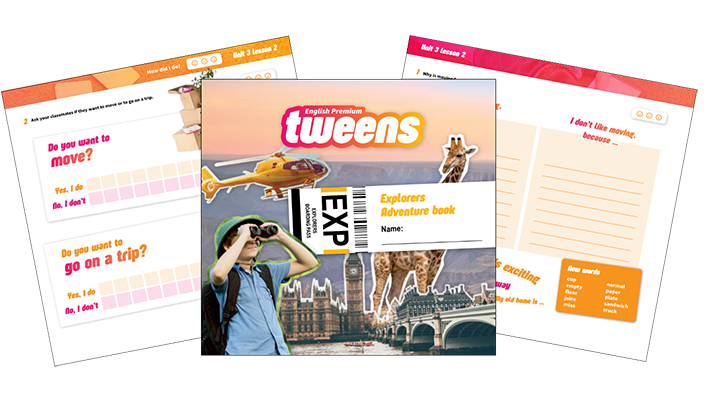 Practice online
In the online learning environment, students practice vocabulary, reading, listening, writing and speaking. This way they come to class prepared and can participate fully. The teacher dashboard makes it easy to track their progress and achievements and see exactly who needs help. We have extra support for students with dyslexia.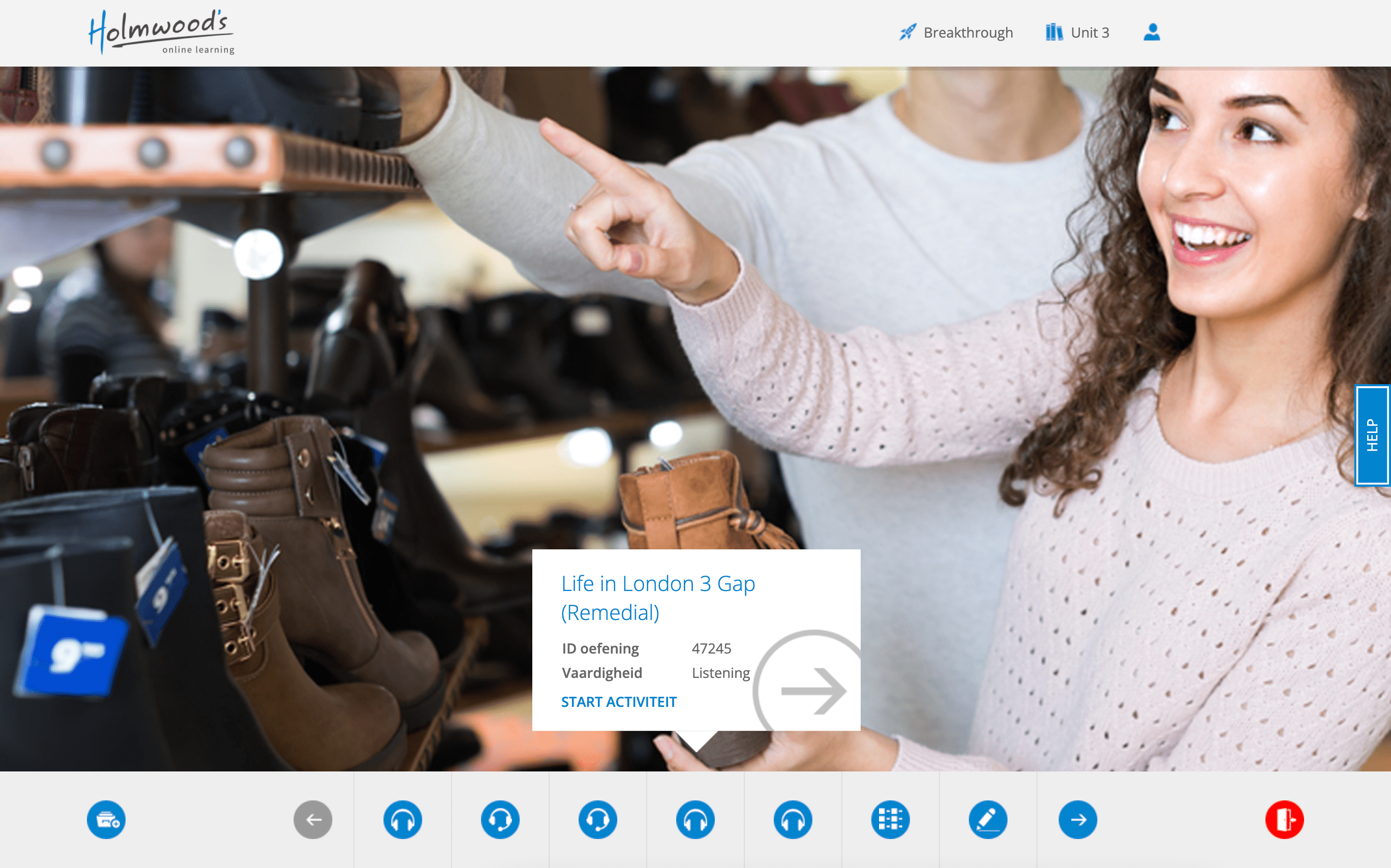 Teaching made easy
As a teacher, you want to be able to teach effortlessly. The manuals at Tweens are set up in such a way that you can see at a glance what the intention is. In addition to a Dutch description, the manuals contain English conversation suggestions. You will also find the corresponding pages from the adventure book for each lesson, so that you know exactly what the students have to do.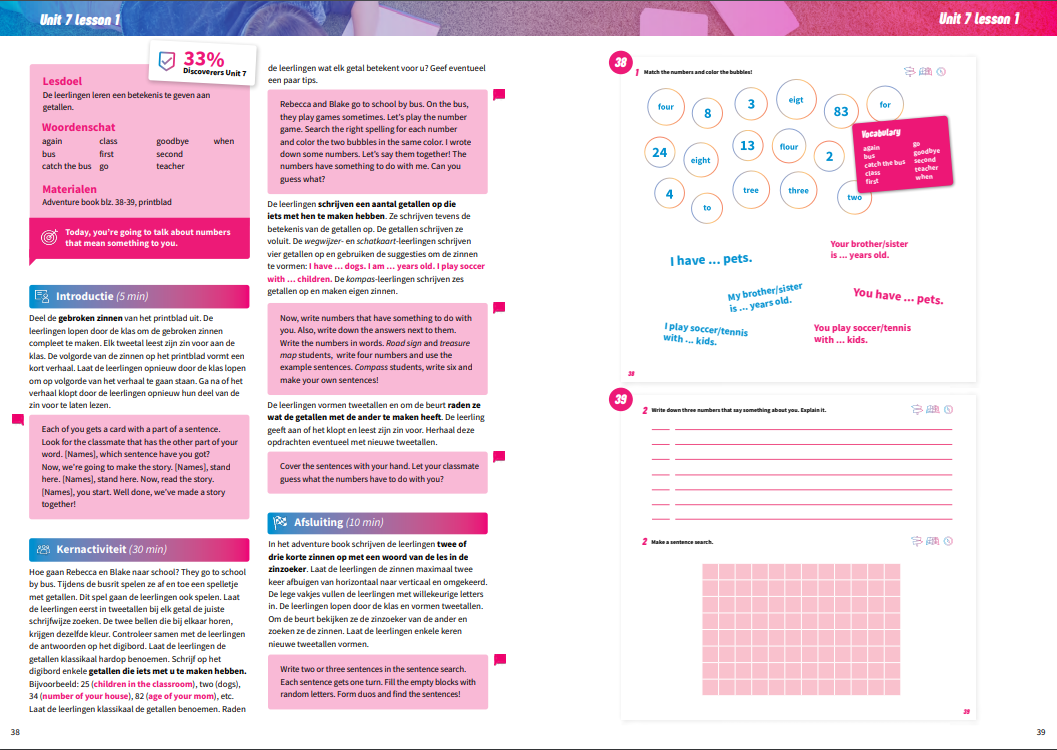 Learning outcomes
More than 300 words per level
Understanding spoken and written language
Effective communication (speaking, listening and writing)
Intercultural awareness
Increase language awareness
Collaborate
Start a free trial or contact us for personal advice