One course, multiple tracks
Stimulates interaction and creativity
Detailed insight into progress
Blended learning at its best
Tracks is an adaptive English course for secondary schools and colleges.
The classroom lessons in the student's book elaborate on the online exercises that the students have completed.
Different levels in one class? Each student follows their own Track online and in class they actively use their English in collaborative work forms. This makes Tracks the ideal solution for any educational situation!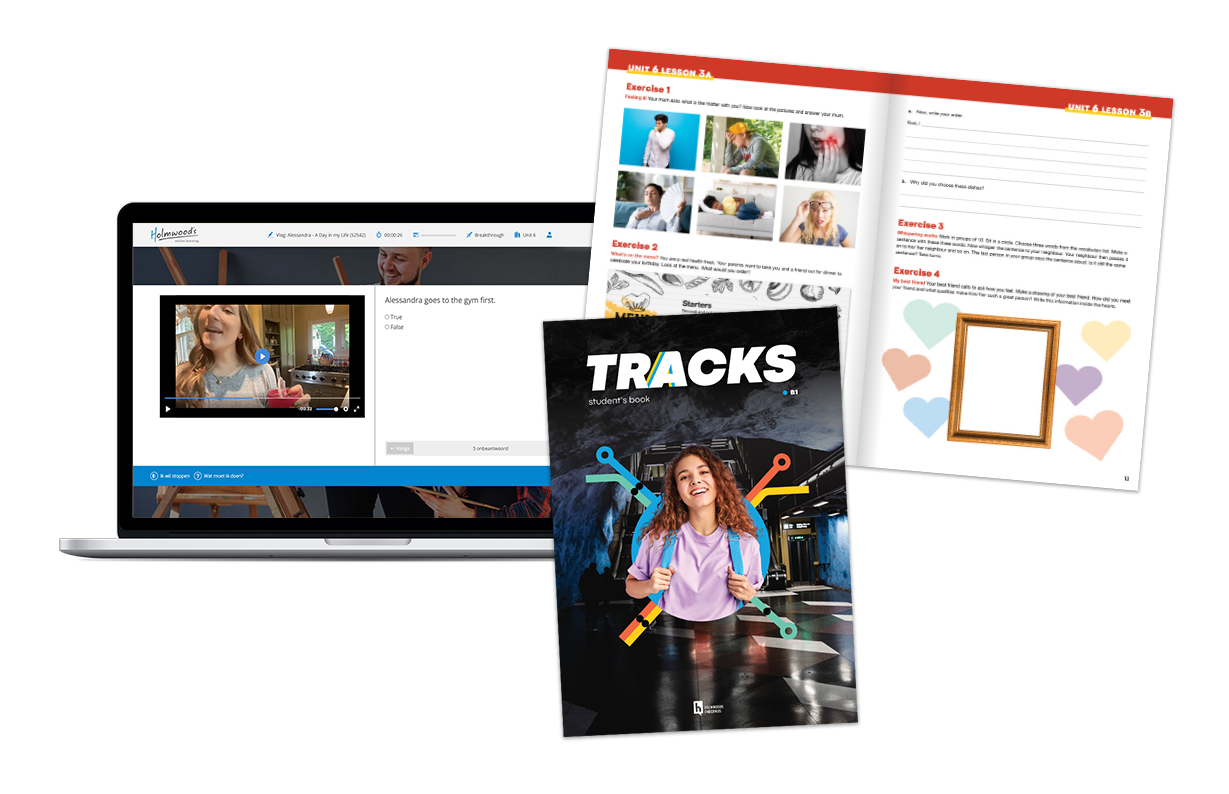 Who is Tracks for?
Tracks is the blended learning method for academic and vocational students. It is ideal for teachers who want students to actively use English in classroom lessons. The Tracks lessons are fun for students as well as the teacher; Tracks offers many collaborative working forms and interesting projects.
Tracks best suits teachers who
practice communicative teaching (lots of 'student talking time')

challenge students to be active and creative with the language

want to differentiate or offer personalized learning
Advantages
Appealing student's books that challenge learning

Clear teacher's books that save time in lesson preparation

Multiple adaptive Tracks to challenge every student

Live monitoring and insight into student growth

Various test options (CEFR, online and paper)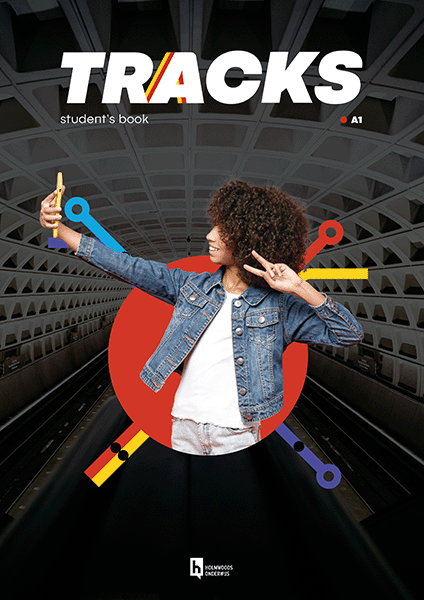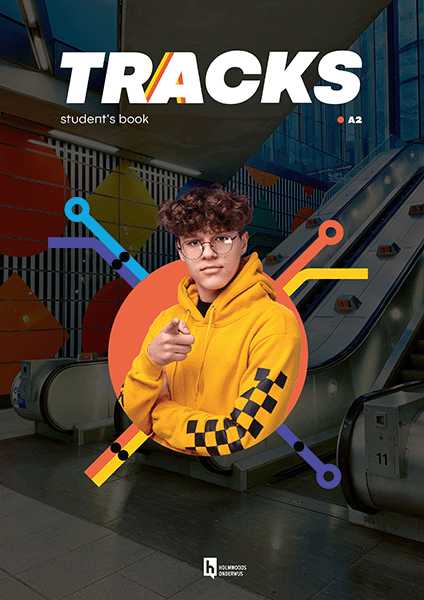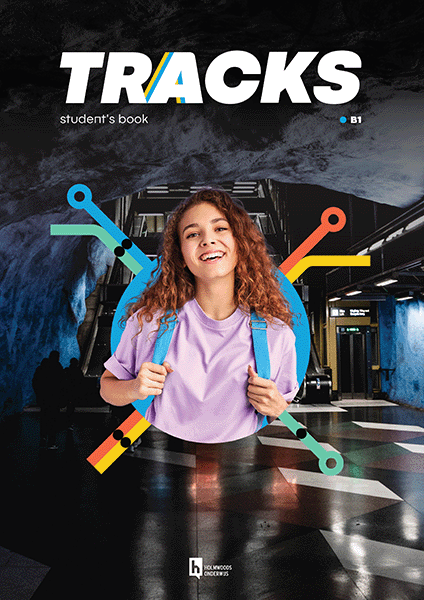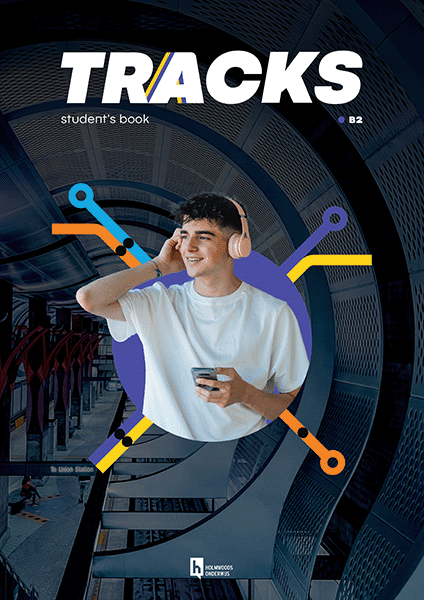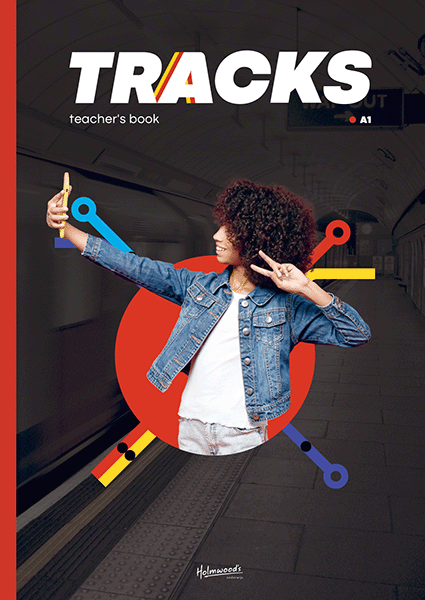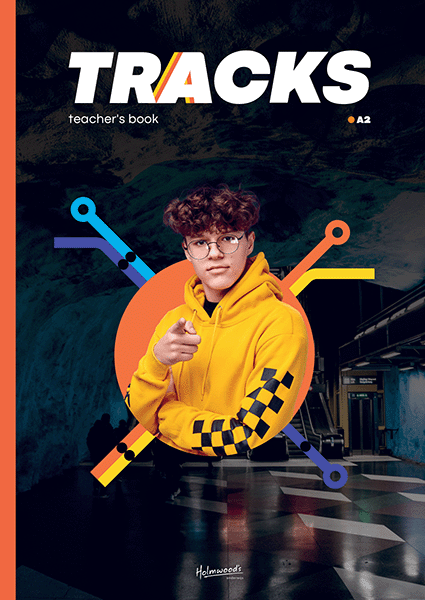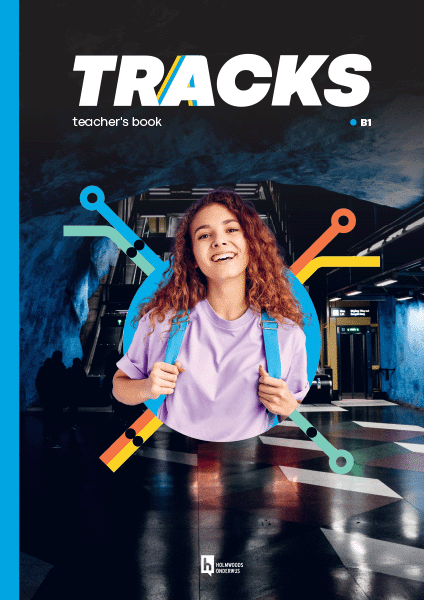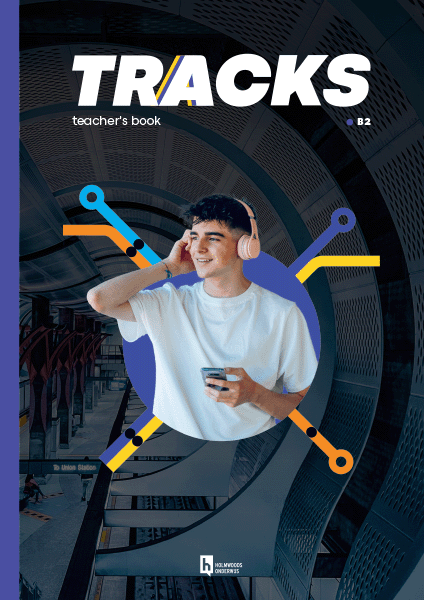 The didactic concept
The Tracks method is based on two pillars:
Learning by doing: exposure and training
Blended Learning: a combination of personalized learning, activating assignments and interesting projects during the classroom lesson
For the classroom lessons, Holmwood's has opted for the communicative method of language acquisition. The assignments in the student's books are aimed at working together and communicating effectively in English.
Learning independently
Each student has their own account. Because students learn English at different paces, we have developed four adaptive tracks.
With special interactive exercises, which are only possible online, learning remains fun and effective. In classroom lessons, students apply what they have learned online – from passive knowledge to active use.
By setting annual goals you can see exactly who is on track.
The system turns an annual goal for each student into a weekly goal,
so that students knows exactly what is expected of them.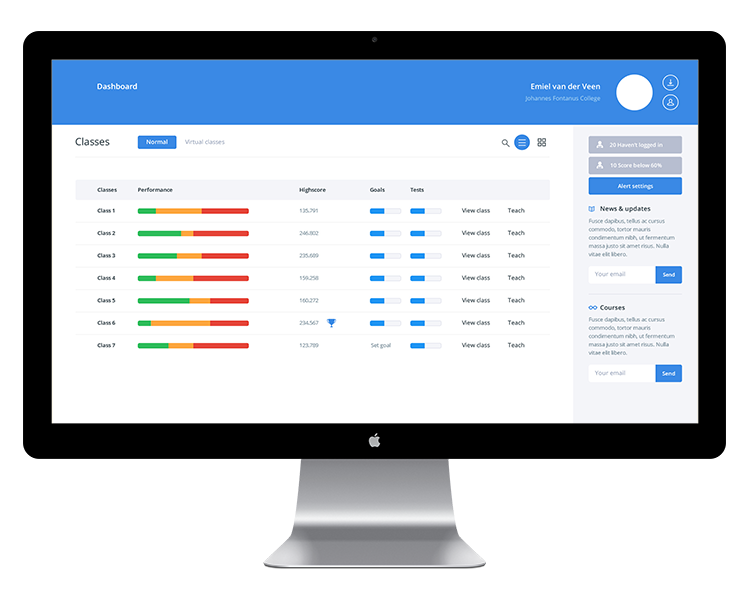 Lots of insight – hassle-free
As a teacher, you always have insight into the progress and performance of the class and the individual student. You can also easily see students' growth.
The speaking exercises in Tracks are automatically assessed and the student can compare his own pronunciation with the example. This increases good pronunciation and helps the learner speak English fluently.
Some of the writing exercises are checked by a real teacher. The student receives concrete feedback and an assessment, without it costing you any extra time!
Tracks for MBO
Students learn English independently online and put into practice what they have learned in the classroom. That's Tracks in a nutshell. The online part makes it possible for students to practice English at their own level during internship weeks. This way, Tracks has a good match with the MBO!
Ready for the real world
When your students use English in practice, it is often in contact with non-native speakers – such as having conversations, writing emails, reading articles, manuals, etc. We get students ready for the real world, with relevant topics and input from various English accents.
Tracks comes standard with student's books and a teacher's manual for the classroom lesson.
If you create most of the lessons yourself and focus on the practical situation of the students, choose Tracks Online, the variant without books.
Themes
Travel and transport

Clothes and money

Health and healthcare

Food, drink and cooking

Hobbies and music

Jobs and job application

Emergencies and first aid

Features and benefits
A structured online learning path
A mix of relevant themes
Insight into progress and results
Try Tracks for free
Want to get acquainted with Tracks? Choose which variant you want to try out. The Tracks sample contains Student's and Teacher's book samples and gives you access to the management area and the learning environment. With the Tracks Online trial license you get access to the management area and the learning environment with online lesson plans.
Support and training

Would you like to know how you can use Tracks in your school or institution? We are happy to provide tailor-made advice. Contact us for an appointment.
Order Tracks



Would you like a quote for Tracks? The price of Tracks is calculated based on the number of students who will use the method. Contact us for a quote that fits your situation.