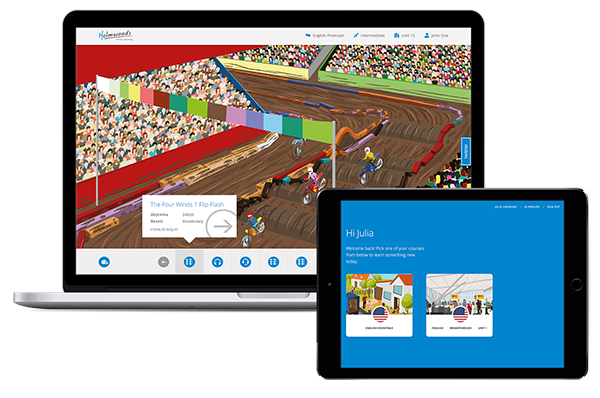 Pick your course
We offer three different online English courses. English Premium is a full English course that trains both active and passive language skills. English Training is an adaptive course in which you learn vocabulary in context, with interesting texts and videos. English Essentials is a listening, reading and grammar course for beginners and advanced learners who want to improve their passive language skills. 
To start a free trial, go to www.teflresources.eu (for schools) or www.englishlearning.eu (for individual users).
* The prices displayed on this page are for individual users. Contact us for pricing information for schools.
Practice reading, listening and grammar
For schools and individual users
Vocab in context with reading and listening exercises
For schools and individual users
Full English course for active and passive skills
For schools and individual users